How to Conduct Market Research for Your Small Business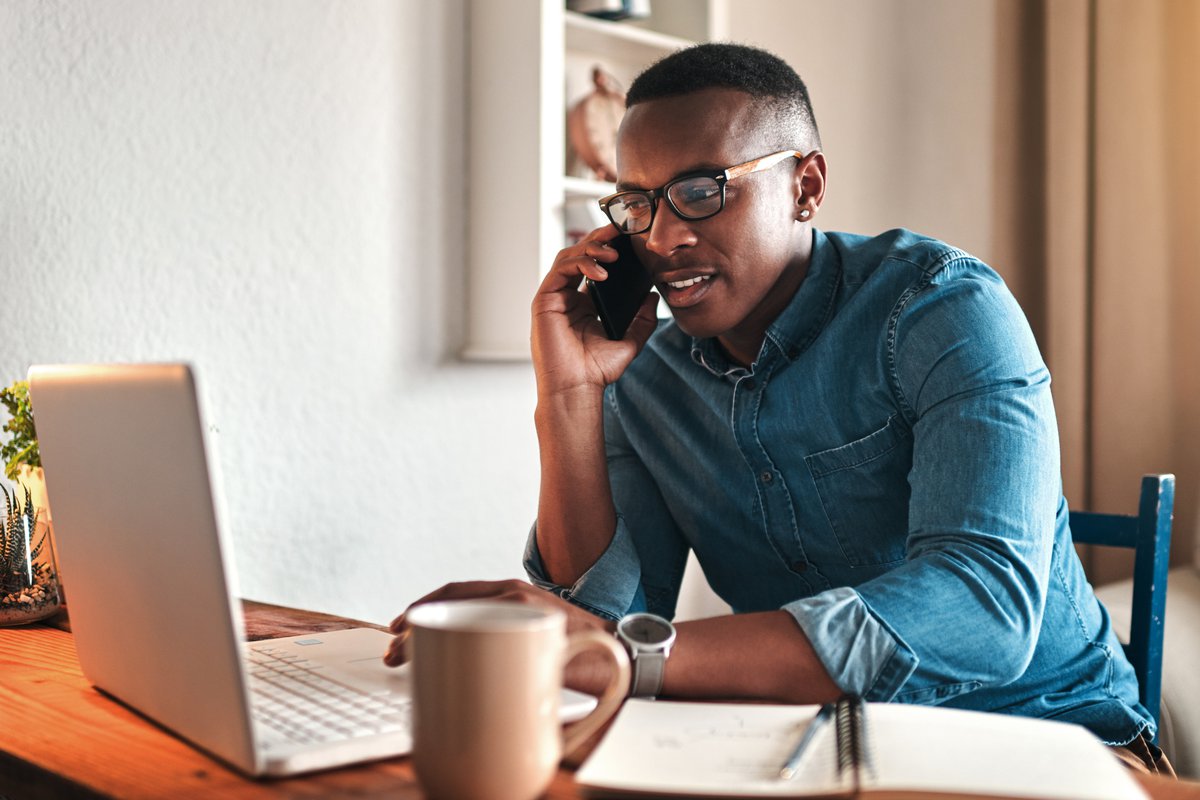 Small business market research is a challenge with a small budget and fewer customers to survey. The right market research strategies can help you discover new markets and ways to develop your brand.
The marketing research process for small business requires creativity. Small businesses don't have the massive budgets and resources to set up multiple focus groups and survey thousands. And they often need results within a faster time frame.
Many low-cost or even free market research strategies will gather information on your target market. Focus on your demographic, market trends, competitive analysis, and market analysis.
What is market research?
Market research is the collecting, analyzing, and interpreting of information on your target market. This information helps you decide whether products or services are needed. Market research can help you successfully launch a new business, create a new product, and improve brand development.
Market research is vital to small business especially in the early stages of business development. It helps to take the guesswork and risk out of their venture. Market research also helps entrepreneurs create their sales funnels and resources to promote their products.
Businesses conduct research for a few reasons. These include:
Explore the viability of a new business idea: Market research will indicate whether demand exists for products and services.
Identify profitable markets: This will let you know where to expand your business.
Track marketing trends: Following marketing trends will help your business adapt to changing conditions and consumer demand.
Test the demand for new products: Discover what customers want to buy.
Identify issues within your business: Gather feedback from your customers about their satisfaction with your product or service.
Improve promotional campaigns: Discover if you are satisfying customers' pain points.
Types of market research
There are two main types of market research you can conduct for your small business: primary and secondary.
Primary research
Primary research gathers information about your market from firsthand sources. It's useful when establishing buyer personas and learning about consumer preferences.
Interviews
Interviews provide valuable primary research. They give you insight into your target market's needs. You can conduct in-person or phone interviews. An in-person interview offers another advantage: you can interpret feedback based on body language.
Focus groups
Focus groups gather information from a few people who represent your target market. They provide primary research by testing a product, viewing a demo, and answering specific questions.
Product research
Product research can provide data to determine whether a new product will succeed. It seeks to identify the best way to develop and sell products. Product research helps to identify product qualities that matter to the target market, including price and design.
Buyer persona research
Buyer persona research provides a close look at who makes up your target audience. Identifying who is purchasing your product and why is helpful in creating marketing content. When conducting buyer persona research, identify attributes such as income, gender, location, age, and interests.
Customer loyalty
Customer loyalty research helps you discover what will delight your customers and keep them coming back for more. It uncovers customer motivation. This can be accomplished through customer questionnaires and surveys.
Brand awareness
Brand awareness research helps you discover what your target audience knows about your brand and what associations they make with it.
Secondary research
Secondary research involves gathering data from public records and drawing conclusions from them. Trend reports, market statistics, industry content, and sales data are examples of secondary research, all useful for analyzing your competitors.
Pricing research
Pricing research examines the competition's pricing and experiments with different pricing structures. This gives you insight into what your target market will pay for your product, which helps you make pricing decisions to attract buyers.
Competitive analysis
Competitive analysis is a valuable market research tool to gain a deep understanding of your competition. It studies what's doing well in your industry, and identifies actions your target audience is already taking. It identifies main competitors, their approach to the market, and how to surpass them. Competitive analysis considers trend reports and industry content.
Campaign research
Campaign research analyzes past campaigns to determine their success and identify positive and negative outcomes. It discovers what worked with your audience, so you can keep the elements that resonated for future campaigns and home in on what matters most to those people.
How to conduct market research for your small business
Market research should be the foundation of a great marketing plan. It will help you identify your ideal customer, determine their buying preferences, and discover how to outperform your competitors.
1. Define your buyer persona
It's crucial you get to know your ideal customer and how they make buying decisions. The core of this research is identifying the demographic you're targeting. This will help you create a buyer persona. Defining this persona is the place to start with your market research.
A buyer persona is a fictional representation of the ideal customer. Personas will help you develop your marketing strategy, create targeted content, and visualize your ideal audience.
Focus on these key characteristics when creating your buyer persona:
Age
Gender
Job titles
Family size
Income
The idea behind the buyer persona is to use it as a guide when you experience real life customers. This is an important place to start when gathering information about the market. It will make it easier to plan marketing campaigns and design content.
Each buyer has different preferences. For example, a woman is more likely to buy high-end purses than a man. College students are more likely to purchase less expensive purses than career women, and buyers with higher incomes will be more willing to spend their money on higher quality items. The more you know about your buyer, the better you can target your marketing campaigns to them.
2. Identify a group to engage
Once you have a detailed buyer persona, it's time to find a sample group to conduct your market research. You want to uncover your customer's buying habits, challenges, and characteristics.
Ideally, the group will be people who recently bought an item from you or individuals who viewed your website and didn't make a purchase. You can ask them why they made a purchase or decided against it.
Some ways to conduct market research:
Conduct phone interviews
Create an online survey
Host a focus group
If your business is online, a survey may be the fastest and easiest way to collect market research. For brick-and-mortar businesses, it may be easy to host a focus group and invite customers to give you feedback.
3. Prepare research questions
Prepare research questions before you set up a focus group or conduct phone interviews. List topics you want to learn about and create buyer questions on those topics. This ensures you hit all the topics you want to cover.
When conducting a focus group, it's best to avoid a script. Cover important points, but it's better to have a discussion and allow conversation to be natural.
Marketing research topics can include:
How did you discover the product?
Are you happy with the quality?
How was the customer service?
Was the buying process easy?
How can the product be improved? More colors? Better design?
Do you feel the product is priced well?
4. Engage your target market
Small businesses should engage with current or potential buyers when doing market research. Simple ways to form a sample group of people with your buyer persona include:
List people who recently purchased your product.
Ask for participants through social media groups interested in your products.
Leverage your network.
List people who evaluated your product but didn't purchase.
Marketing automation software can help you track buyers who made a purchase and those who left your website without making a purchase. You can segment your lists based on customer engagement, which will help you track your performance and automate outreach campaigns.
5. Conduct a competitive analysis
Your competitors are a great place to start your research. Since they're already targeting your market, you can discover what they're doing and look for ways to improve upon it.
When conducting competitor research, also look at the supplier power of the market. Are suppliers able to produce more product for your business? Then look at buyer power. Do potential customers have the buying power to make purchases?
SEMrush is a great tool for competitive analysis. It can show you keywords your competitors are using and their best performing marketing channels. This can help you design a successful marketing campaign.
Market research template
A market research template guides you through your market research exercise. It can help you create your market research plan or a final report. Templates often include a set of questions or fields you can tailor and send out. Marketing automation software packages often have research templates you can use.
1. Focus group template
Focus groups produce in-depth, high quality data from real customers in your target market. When creating the template for your focus group, include the following:
Determine the number of questions.
Give participants a demonstration or prototype.
Ask participants how they feel about price.
Gather feedback about competition.
Allow time at the end of the session for final comments.
Market Research Action Steps

Question Examples

Questions to ask participants 
(Determine the number of questions and set the length of the focus group.)

1. How did you hear about (product)?
2. Does (product) meet your expectations?
3. Would you recommend (product) to a friend?

Product demonstration
(Which product will be used?)

1. Select product.
2. Determine number of products to demonstrate.

Price analysis

1. Do you feel the product was overpriced?
2. Do you feel the price matched the value you received?
3. Would you buy the product if it was priced lower?

Collect feedback on competition

1. Have you tried the competitor's brand?
2. What did you like about the competitor's product?
2. Survey templates
SurveyMonkey offers a free survey platform and a variety of templated market research options for small businesses. Typeform, another survey platform, offers quality survey templates. Typeform offers market research survey templates, product research templates, and branding questionnaire survey templates. These platforms provide generic questions and audience outreach options.
Typeform starts at $35/ month, while SurveyMonkey's most expensive option is $75/month.
Small business marketing research creates success
Low-cost market research can help you discover where your business needs to improve to generate the success you're seeking. It's not a guaranteed method to predict your success, but it will help you discover new opportunities.
When your marketing strategy includes customer feedback, market research, and competitive analysis, you'll perform better and successfully enter the right markets. Successful marketing research will take your marketing campaign to the next level.